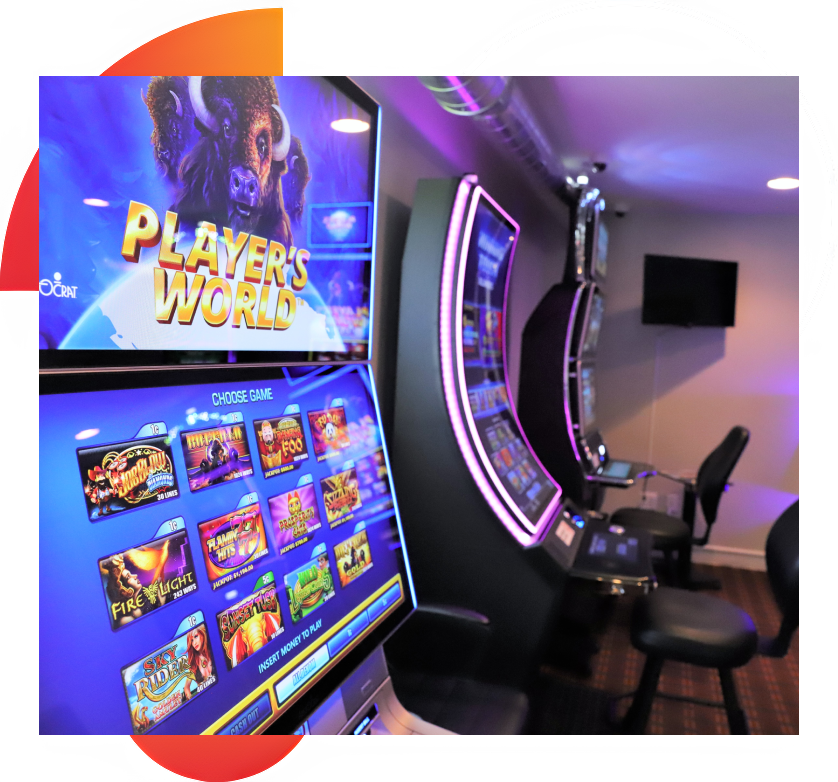 Increase Your Revenue Through Positive Gaming Experiences
Gaming is the icing on your business cake. The right Terminal Operator will increase your revenue through positive gaming experiences. How? So glad you asked.
Here are four ways a partnership with Triple Seven Gaming can increase your revenue.
Service is what makes or breaks any business. Just as you aim to please your patrons through quality service, Triple Seven Gaming is laser-focused on providing you with fast and skilled support and technical service.
Data Driven Slot Selection
We pride ourselves on providing our locations with the BEST and NEWEST games the industry offers, with timely software updates.
Gaming Area Design and Optimization
We can help you get the most out of your space. Our experienced sales team knows what works and what doesn't.
Comfortable Gaming Experiences
A comfortable player plays longer! We provide new, plush chairs, as well as convenient cupholders and tables.