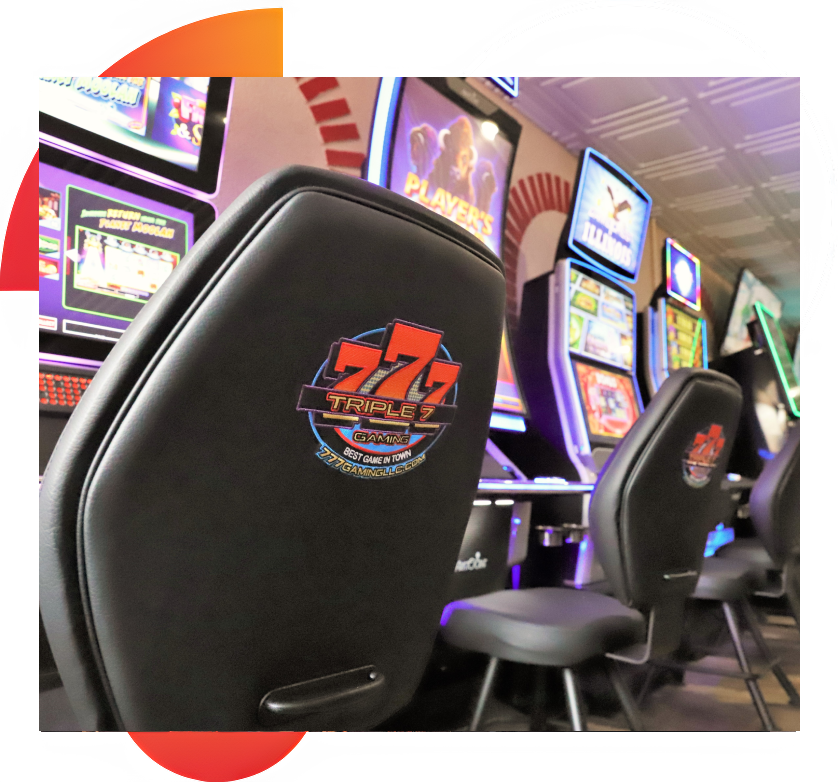 Dynamic Terminal Operator
Triple Seven Gaming is a dynamic gaming terminal operator founded in 2019 and headquartered in Illinois. Our journey began with a passion for bringing cutting-edge gaming experiences to players. As a licensed operator, we take pride in offering the latest, most modern gaming machines designed to provide a casino-like thrill in your establishment. Our commitment to excellence extends beyond the machines themselves, we're dedicated to delivering comprehensive care and maintenance services to ensure a seamless gaming experience for you and your patrons. Continue reading to learn more about Triple Seven Gaming.
At Triple Seven Gaming, we envision a future where gaming isn't just a pastime – it's an immersive adventure. Our journey has only begun, with sights set on expanding our presence to North Carolina and Nebraska. We're driven by innovation and a desire to provide establishments like yours with the most up-to-date gaming models available. Our mission is not only to meet but exceed your gaming expectations, offering a partnership that's built on trust, reliability, and a shared passion for gaming excellence.
Ready to explore the exciting world of gaming terminals with Triple Seven Gaming? Contact us today to get started!